The negative effects of overexposure to the sun's UV rays include sunburn, photoaging (premature skin aging caused by the sun), allergic reactions, pigmentation issues and, in the worst cases, skin cancer.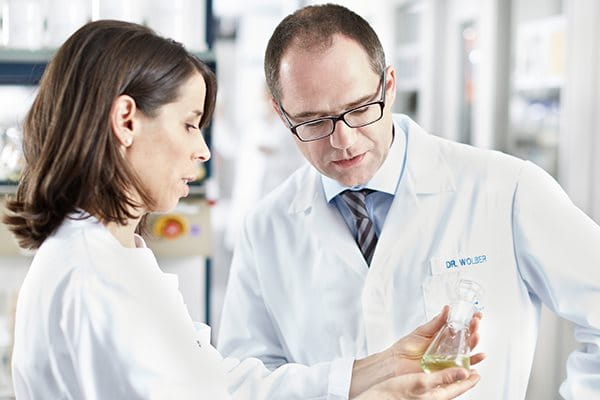 Eucerin has more than 130 years of expertise in skincare research
"But it's not just UV rays that can stress skin," explains Dr Ludger Kolbe, medical skin care and R&D expert at Eucerin. "Our research has shown that high-energy visible light, the light we see all around us, can also generate free radicals." These free radicals are the primary cause of photoaging, the term that describes premature skin aging caused by the sun. The Eucerin team set out to create a superior formula that would go beyond UV to protect skin from the negative effects of high-energy visible (HEVIS) light too.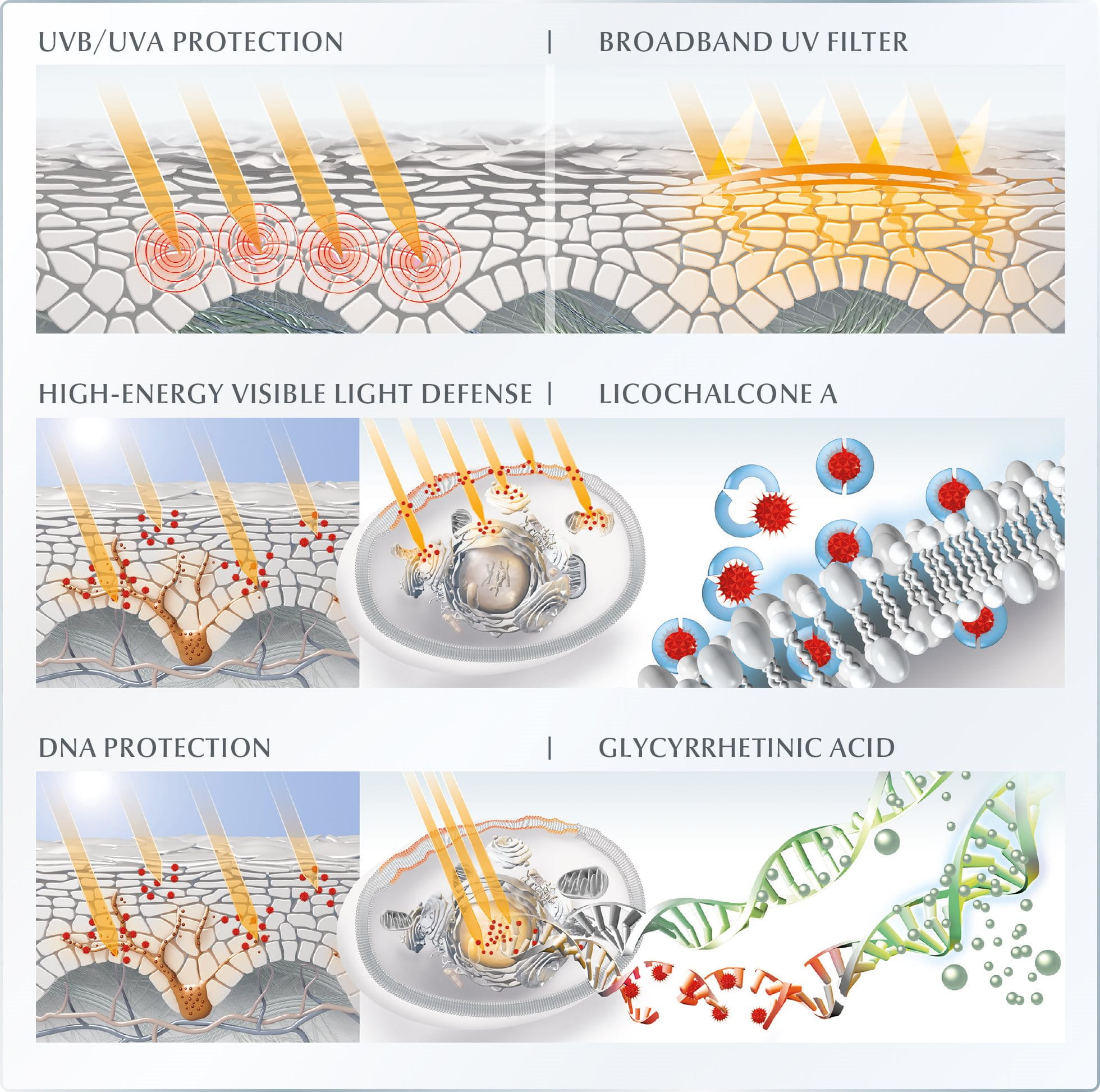 Eucerin Sun products offer Advanced Spectral Technology and DNA protection
"If your skin is oily and prone to acne we recommend you use lighter sun protection products such as gels, fluids and sprays," explains Anette Buerger, who works in R&D at Eucerin. Eucerin scientists use lipid-absorbing pigments and L-Cartinine as the basis for their unique Oil Control Technology.
Anette describes how products such as Eucerin Oil Control Sun Gel Creme SPF 50+ "help to control skin's sebum production and absorb excess oil so your skin appears matt as well as being protected from the sun."

Eucerin Sun protection with Oil Control Technology
All Eucerin sun protection products protect skin from the photoaging damage caused by the sun, but for some people premature aging is a particular concern.
"Our photoaging sun protection products build on our Advanced Spectral Technology and DNA protection with the addition of Hyaluronic Acid," says Anette. "Hyaluronic Acid is skin's own moisturizer," she adds, "but as we age skin produces less – skin's structure weakens, it dries out and wrinkles start to form." Eucerin uses two different types of Hyaluronic Acid – low and high molecular – in its photoaging products to plump skin at the deeper layers here wrinkles form as well as to address the visible appearance of fine lines and wrinkles on skin's surface.
Anette recommends Eucerin Photoaging Control Sun Cream SPF 50 or SPF 30 for your face. She suggests that anyone concerned by pigmentation issues might like to try Eucerin Photoaging Control CC Sun Cream SPF 50+ . "It offers SPF 50+ protection and contains color pigments that even out skin and conceal sun or age spots," she explains.

Eucerin Photoaging Control sun protection | The Hyaluronic Acid in the formula visibly reduces wrinkles on the face and décolleté
Sun allergies are common and Eucerin scientists have developed a range of unperfumed sun protection and After Sun products that minimize the risk of skin irritation. "Our key active is Alpha-Glucosylrutin," explains Anette. "A naturally derived extract from the pagoda tree, it's a powerful antioxidant and has been clinically and dermatologically proven to significantly reduce the oxidative stress that triggers sun allergies."
Eucerin Sun Allergy Protect Creme-Gel SPF 50 is a light, non-sticky product that can be used on both your face and body.

Sun allergy prevention with Eucerin Sun Creme-Gel Sun Allergy Protect