Eucerin commits to scientifically approved climate targets.
Our climate commitment - rooted in science
Climate change is humankind's most critical environmental challenge. The fight against climate change and towards a better future requires every one of us to take conscious decisions and ambitious measures to significantly reduce global CO2e emissions. For Eucerin, this means rethinking how we innovate, source, produce and package our products.

Our approach and ambition are always led by climate science.

We are contributing to the overall target of Beiersdorf, our parent company, to reduce value chain emissions by 30% by 2025. This way, we ensure a greater overall impact.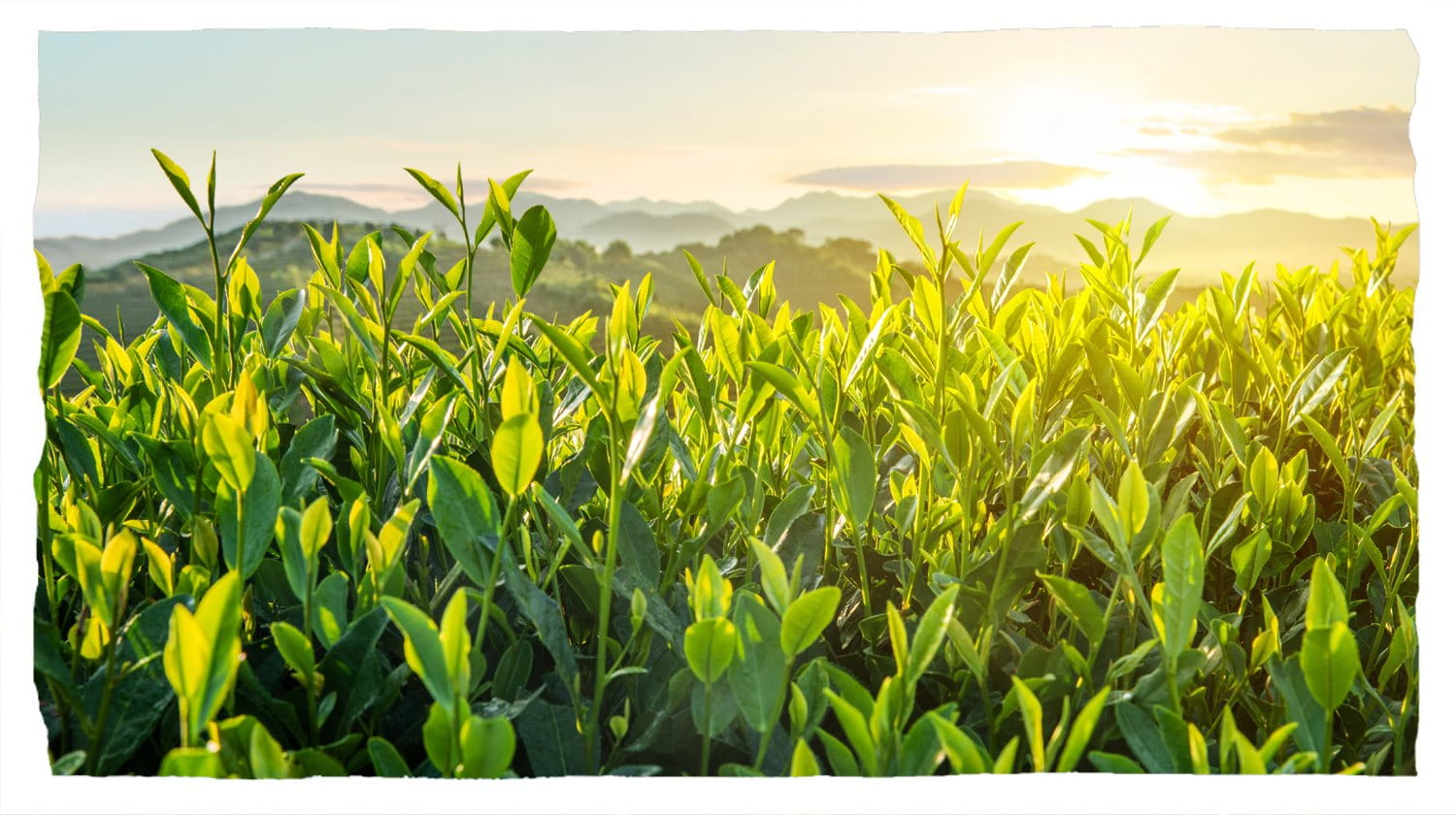 Eucerin's Climate Journey
Already, we can look back on many meaningful milestones that contribute towards our vision of climate neutrality.
Set in 2011, our first CO2e reduction target was to reduce our energy related
emissions by 30% per product sold by 2020. This target was reached in 2014, ahead of schedule.
Since the end of 2019, 100% of the electricity used in our production facilities comes from renewable sources.
In 2020, our climate targets were approved by the "Science Based Target Initiative". They are in line with independent scientists' recommendations for avoiding the consequences of more than a 1.5 °C rise in global temperature.
By 2025, we will reduce total value chain emissions by 30% compared to 2018, in the context of Beiersdorf's climate strategy.
By 2030, all our factories and overall operations will be climate neutral.
Measuring our emissions on product and company level
The first step towards developing more climate-friendly skincare is to create transparency on what drives CO2e emissions. We measure the CO2e footprint of our EUCERIN products by conducting life cycle analyses in cooperation with external experts and in line with widely accepted scientific standards. These analyses look at all climate-impacting gases (e.g. methane or nitrous oxide) at each stage of the product life cycle – from raw material sourcing, production and all the way to disposal. This impact is expressed in carbon dioxide equivalents and calculated to one final score. Find out more about the different life cycle stages in the graphic below.
Reducing emissions without compromising on product efficacy
We know how important efficacy is – especially when it comes to skin concerns. For us, this is not an either-or decision: At Eucerin, we take responsibility for your skin and our planet. When improving the CO2e footprint of our products, we don't do this at the expense of efficacy. Rather, we combine our expertise in skin research with the latest scientific findings on low CO2e solutions. So how does this work? Examples of how we reduce our footprints are as individual as our products and formulations. Most commonly, we increase sustainably sourced ingredients or materials by changing the origin of a raw material to a source with lower CO2e impact or incorporating recycled material into our packaging.
Examples on how Eucerin reduces CO2e emissions
Increasing the share of certified raw materials with a lower CO2e footprint, greater social impact, and same skin performance
Changing the source of single raw materials (feedstocks)
Using only renewable electricity in our production facilities (since end of 2019)
Introducing new state-of-the-art production processes
Using recycled materials in our packaging with a lower CO2e footprint
Reducing the weight of our packaging, making it lightweight
Reducing folding boxes and eliminating leaflets from our packaging, increasing the recyclability of our packaging
Balancing remaining emissions - 100% transparency
At Eucerin, we are not only measuring our footprint and reducing emissions throughout our portfolio. We now go the extra mile by balancing those remaining emissions for selected products. These products are then considered climate-neutralised, setting new standards for sustainable products at Eucerin. All climate-neutralised products can be identified by our icon.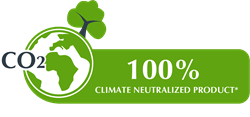 To ensure full transparency, all neutralised emissions are recorded by an independent organisation and can be viewed here: Verified Carbon Standard – Vera
Meet our new Hyaluron-Filler refills
Our new Hyaluron-Filler Refills for our Hyaluron-Filler jars are a true sustainable innovation. The new refills are compatible with our Hyaluron-Filler Day SPF 15 and Night Cream and can easily be exchanged after usage. Each time you purchase a new refill and continue using your previous jar, you can save up to 90% plastic.
A refill capsule uses 90% less plastic compared to the standard jar product and by that reduces packaging related CO2e emissions by 71,5% (by using only a 50ml PP inner jar compared to a 50ml PET outer jar).
The folding box which holds the refill capsule is made of 91.7% recycled paper
Microplastic free formulations (Microplastic according to UNEP definition)
100% climate neutralised*
Full transparency: climate-neutralised or climate-neutral products?
What does climate neutralised mean – and why don't we talk about climate neutral products? Climate neutralised means that the remaining emissions of a product are balanced by certified climate projects such as the planting of new trees or even entire forests. On the other hand, it does not mean that the product is free of emissions. Even with the most advanced production processes, lightweight packaging, refill concepts and packaging components made of recycled materials, there would always be remaining emissions.
Just as we place the very highest demands on the quality of our products, transparent communication is just as important to us. That is why we refer to our Hyaluron-Filler Refills for Day SPF 15 & Night Cream as climate-neutralised* and not climate-neutral. The crucial difference: our products are not free of emissions, but we do our best to go the extra mile towards balancing the remaining emissions. For us, climate-neutralised means that any emissions are now balanced. Climate neutral, on the other hand, can give the impression that the product is completely free of emissions.
Our certified climate project
Beiersdorf, our parent company, supports certified climate projects in almost every continent. For Eucerin, we selected a project in the incredibly biodiverse Orinoco River basin, which houses two ecosystems that are critically endangered by deforestation. The Puerto Carreño project is designed to create a commercially viable alternative to extensive cattle ranching which has left much of the project area degraded. Through increasing forest cover in the region, carbon is absorbed and captured, and sustainable timber is produced. Under the supervision of local experts, almost 200 local employees plant, maintain and harvest carefully selected native tree species across 3,000 hectares. The project has driven a shift in how the land is used, turning it back into a healthy carbon sink.
What are greenhouse gases (GHG)?

Greenhouse gases (GHG) are any gases in the atmosphere which absorb and re‐emit heat, and thereby keep the planet's atmosphere warmer than it otherwise would be. The main GHGs in the Earth's atmosphere are water vapor, carbon dioxide (CO2e), methane (CH4), nitrous oxide (N2O) and ozone.
What is CO2e footprint?

The carbon dioxide equivalent or CO2e is a standard unit for measuring carbon footprints. The idea is to express the impact of each different Greenhouse Gas (such as methane, nitrous oxide, etc.) in terms of the amount of CO2e that would create the same amount of global warming. CO2e is used for emissions measuring and reporting.
*Compensation of remaining CO2e emissions through certified climate projects.