Diabetes: a global concern
According to research by the International Diabetes Federation, more than 415 million adults worldwide have Diabetes (that's one in every eleven people). By 2040, they predict that that number will rise to 642 million (one in every ten people).1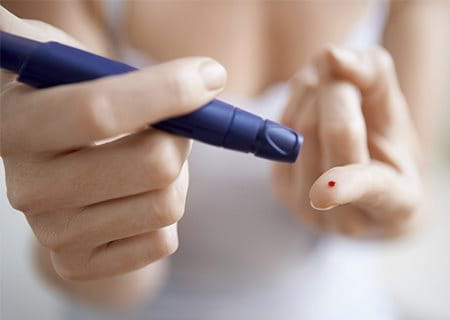 Controlling the blood glucose levels is routine for most people with Diabetes.
There are a number of different types of Diabetes (or Diabetes mellitus as it is sometimes called). The most common form is Type 2 Diabetes – of the total number of people with Diabetes, approximately 90% have Type 2.
Type 2 Diabetes tends to be diagnosed in older people − with those between the ages of 60 and 79 being most affected – and is typically associated with an unbalanced diet, being overweight and a lack of exercise.
Type 1 Diabetes, on the other hand, is an auto-immune disease. The body's immune system destroys the insulin-producing cells so that the body itself is no longer able to keep the blood glucose levels constant.