Eucerin has a strong history of discovering new innovative actives. The Eucerin Hyaluron-Filler + Urea range is a combination of two effective ingredients used by Eucerin: Urea to counteract dry skin and Hyaluronic Acid to smooth the skin surface and diminish fine lines and wrinkles. Alexander Filbry, PhD, Head of Product Development Body Care Eucerin, was instrumental in the development of Eucerin Hyaluron-Filler + Urea.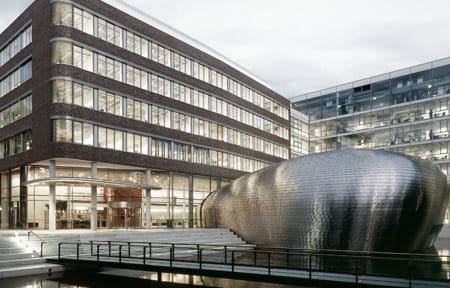 The Beiersdorf Skin Research Centre Laboratory in Hamburg.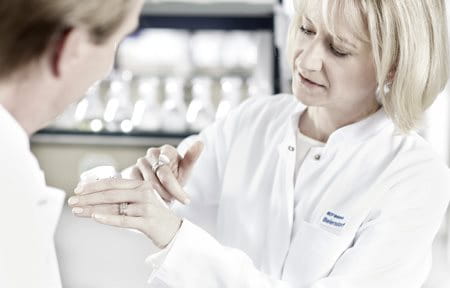 Scientists, from diverse fields of science, bring their expertises together.
"Skin dryness and skin ageing are interrelated; increasing age leaves the skin more prone to dryness, and, the drier the skin, the more prone it is to wrinkles and dullness. Our most successful active to date, Urea, has shown to be effective against dry skin since the launch of the first products over three decades ago."
Eucerin was one of the first brands to offer Urea-based solutions for dry skin.
Urea is an active ingredient that has been widely used since the 1970s. Another important active is Hyaluronic Acid, the key ingredient in all Eucerin Hyaluron-Filler + Urea products.
"We knew our consumers demanded not only effective products but also cosmetically pleasing textures, so we directed our dermatology expertise towards finding the best combination of actives for this demand.
Our research revealed how long-chain Hyaluronic Acid helps to smoothe surface lines almost immediately on application, and how short-chain Hyaluronic Acid plumps up the skin by hydrating the deeper epidermal layers. When used in combination with the natural moisturising factor Urea in a cream the appearance of fine lines and wrinkles was noticeably reduced."
This mixture of two types of Hyaluronic Acid has since become a valuable active for Eucerin, especially in combination with Urea. Thus, the Eucerin Hyaluron-Filler + Urea range combats both skin dryness and ageing in one easy application.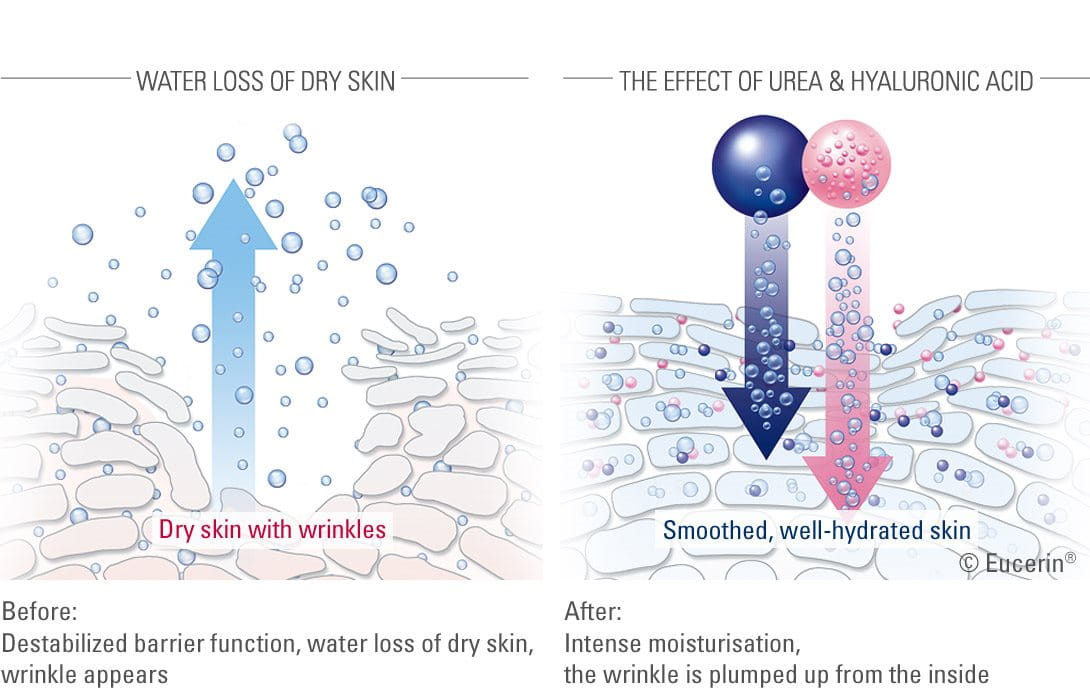 Further research showed that the combination of Hyaluronic Acid – and Urea created an excellent solution for skin with increased signs of ageing due to underlying skin dryness.
Alexander Filbry, PhD, Head of Product Development Body Care Eucerin
Research has shown that Eucerin Hyaluron-Filler + Urea formulations intensely hydrate dry skin, resulting in a radiant and younger look. All Eucerin Hyaluron-Filler + Urea products are also non-comedogenic, as well as perfume-free and colourant-free to minimise skin irritations.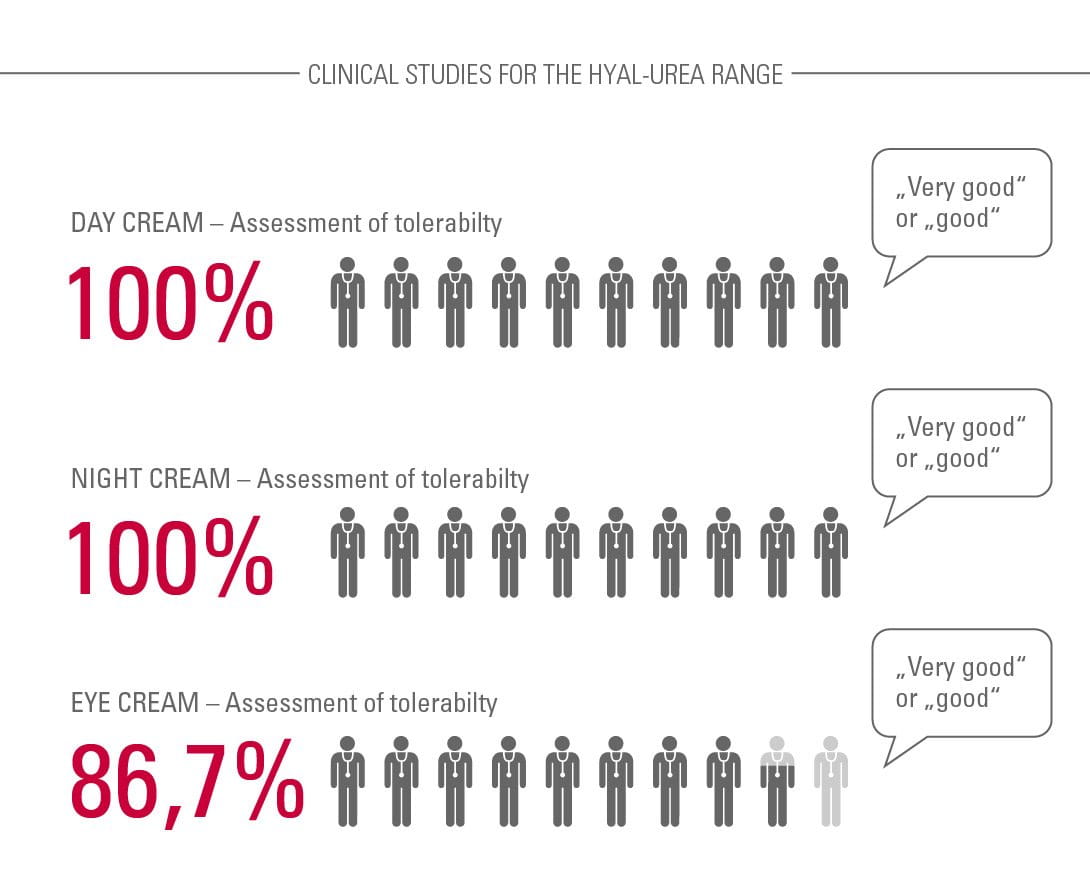 "When we tested the Hyaluron-Filler + Urea formulas in dermatological trials – in volunteers with an average age of 50 years and dry facial skin and wrinkles, they did not just reduce dryness and the appearance of wrinkles, but also significantly reduced scaling, tension and itching. Tolerability was further proven in clinical studies on patients with Atopic Dermatitis and Psoriasis."
From a dedicated commitment to furthering dermatological science, coupled with an intricate understanding of people's cosmetic desires, Eucerin´s experts have come up with a combination of effective ingredients that now are widely accepted in sustainable anti-ageing skin care.